CCAB has researched relationships between economic development and community development through qualitative and quantitative measures. Understanding these relationships is important to pursuing economic reconciliation and connecting the Indigenous economy, private business, and their impacts on Indigenous communities.
COVID-19 Indigenous Business Survey
The Indigenous Business COVID-19 Response Taskforce reveals findings of their recent Indigenous Business Survey. The results highlight the unique impacts of the COVID-19 pandemic on Indigenous businesses, current barriers to accessing government relive programs, and capabilities of these businesses to supply PPE to the federal government.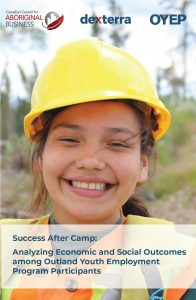 Success after Camp: Analyzing Economic and Social Outcomes among Outland Youth Employment Program Participants
Investigating skills development and employment for Indigenous youth in the Outland Youth Employment Program in northern Ontario.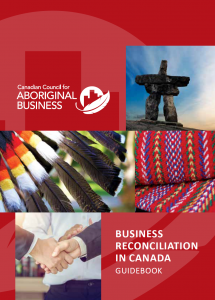 Business Reconciliation in Canada
The Business Reconciliation in Canada guidebook is a starting place for building respectful and sustainable business partnerships – whether you're a large corporation or startup.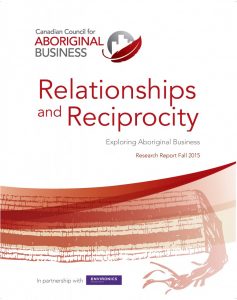 Relationships and Reciprocity
How are Indigenous business relationships developed and structured? What stages do they go through, what obstacles do they face, and how might we create more opportunities for vital relationships to occur?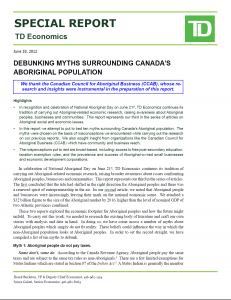 TD – Debunking Myths Surrounding Canada's Aboriginal Population
Partnering with CCAB, TD Economics debunks 10 myths and misconceptions about Canada's Indigenous population.