For more information, contact:
Luanne Whitecrow,
Director, PAR Program
416.961.8663 ext. 231
lwhitecrow@ccab.com
Progressive Aboriginal Relations (PAR)
PAR is a certification program that confirms corporate performance in Aboriginal relations at the Bronze, Silver or Gold level. Certified companies promote their level with a PAR logo signaling to communities that they are
great places to work and;
committed to prosperity in Aboriginal communities
PAR certification provides a high level of assurance to communities because the designation is supported by an independent, third party verification of company reports. The final company level is determined by a jury comprised of Aboriginal business people.
Since the program's introduction in 2001, PAR remains the premier corporate social responsibility program with an emphasis on Aboriginal relations.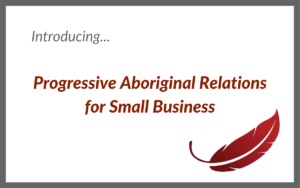 If your business has 50 employees or less, we have a PAR program designed especially for you. PAR for Small Business has been tailored to meet the needs of small businesses while providing the roadmap to help your business evolve and participate in a growing Aboriginal business economy – whatever that may look like for you.
Contact us at par@ccab.com to learn more.
Each year, at the Gala Awards Dinner (Vancouver), we recognize excellence in Aboriginal relations and honour those companies that have achieved Bronze, Silver and Gold certification levels.
2019 PAR Gold & Silver PAR Certification Recipients
To participate in the PAR program you must be a CCAB member.
To become a CCAB member please contact:
Ken Montour
Director, Membership
416.961.8663 ext. 229
kmontour@ccab.com
or fill out the CCAB Membership Application Form.
Please contact Luanne Whitecrow at 416.961.8663 ext. 231
Register for the PAR online tool.