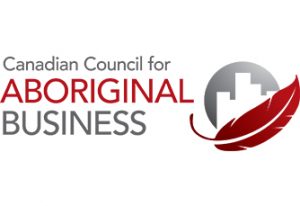 FOR IMMEDIATE RELEASE | NOVEMBER 21, 2019
Canadian Council for Aboriginal Business recognizes the 2020 recipients of the Lifetime Achievement and Young Aboriginal Entrepreneur Awards
Toronto – November 21, 2019 – Today, Canadian Council for Aboriginal Business (CCAB) announces the recipients of the 2020 awards for Lifetime Achievement and Young Aboriginal Entrepreneur. Chief Terrance Paul of Membertou First Nation in Nova Scotia is the recipient of the 2020 Aboriginal business award for Lifetime Achievement and Shelley Stewart from the Okanagan Nation in British Columbia is the recipient of the Young Aboriginal Entrepreneur Award.
"This year's recipients demonstrate that when we connect hard work, passion, and determination with our values, we can transform our families and our communities," said JP Gladu, President & CEO, Canadian Council for Aboriginal Business. "We look forward to celebrating these two deserving individuals at the 2020 Gala Awards Dinner in Toronto this January."
Both awards are founded and exclusively sponsored by Compass Group Canada and presented at the 2020 Gala Awards Dinner on January 28th  at the Westin Harbour Castle in Toronto. The lead sponsor of the event is Bruce Power and tickets can be purchased online.
"As a Board member of CCAB, and CIO of Compass Group Canada, the sponsor of these two prestigious awards, I congratulate Chief Terrance Paul and Shelley Stewart for their outstanding contributions to Aboriginal business. It is an honour to present the awards and celebrate the achievements of these remarkable individuals," said Michael Hachey, Chief Innovation Officer, Compass Group Canada. "They are role models not only for the next generation of Indigenous leaders, but for all Canadians."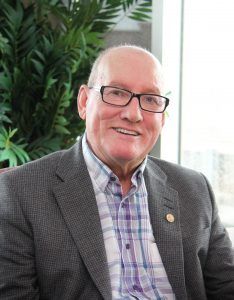 Since 2005, the Aboriginal Business Lifetime Achievement Award has been presented to a First Nations, Inuit or Métis person whose business leadership has made a substantive contribution to the economic and social well-being of Aboriginal people over a lifetime – this year's award recipient is no different.
Terrance Paul has been chief of Membertou First Nation for 35 years. He is also CEO of Membertou Development Corporation, which was named one of Canada's Best Managed Companies in March 2019, is the first Indigenous organization in the world to receive an ISO 9001 certification and was CCAB's inaugural recipient of the Aboriginal Economic Development Corporation Award in 2014.
"I am humbled to receive the Lifetime Achievement Award from the Canadian Council for Aboriginal Business," said Chief Terrance Paul. "As Chief of Membertou for 35 years, it has been my greatest honour to serve our community and work to create economic success for our people."
Since becoming chief of Membertou in 1984, Terrance Paul has tripled the community's land base, increased the employment rate to 80%, and increased graduation rates from 30% to an astounding 90%. In 2017, Chief Paul received the Order of Canada, one of the highest civilian honours in the country.
The recipient of the 2020 Young Aboriginal Entrepreneur Award is Shelley Stewart, an ambitious Syilx businesswoman from the Upper Nicola Band. She is the owner of the logging company, Bar S Ventures.
"I am pleased, honoured and humbled to be receiving the prestigious Young Entrepreneur Award," said Shelley Stewart. "I commend CCAB for championing young Indigenous entrepreneurs and recognizing the significant contributions of Indigenous people and business. Kukukstxw (thank you)."
As a child, Shelley told her father she would buy a logging truck when she got older and would be able to work with him every day in the forest – an uncommon dream for an eight-year old. At age 19, she acquired her very first logging truck and became an entrepreneur. Today, revenues have grown to over $7 million annually. She sets an example for young entrepreneurs to remain true to their values and follow their dreams.
About Canadian Council for Aboriginal Business
Canadian Council for Aboriginal Business (CCAB) is committed to the full participation of Indigenous peoples in Canada's economy. A national, non-partisan association, CCAB offers knowledge, resources and programs to both Aboriginal and non-Aboriginal owned companies that foster economic opportunities for Indigenous peoples and businesses across Canada.
For more information visit www.ccab.com.
-30-
For more information, contact:
Amanda Charles
Communications Associate
Canadian Council for Aboriginal Business
acharles@ccab.com | Cell: 647-289-2753