Due to the success and demand for our TFAB (Tools and Financing for Aboriginal Business) Events, CCAB is excited to announce that our upcoming Halifax event will now be in the format of a TFAB Aboriginal Business Networking Event. With a special focus on Aboriginal entrepreneurship and Aboriginal tourism, this event will feature the following special guest speakers:
Keynote speaker, Robert Bernard, CEO, Diversity Management Group (DMG) and Executive Chairperson, Aboriginal Tourism Association of Canada (ATAC)
Gudie Hutchings, Member of Parliament for Long Range Mountains and Parliamentary Secretary to the Minister of Small Business and Tourism who will be making an exciting announcement in regards to Aboriginal tourism and business in Atlantic Canada at the event
Keith Henry, President and CEO, Aboriginal Tourism Association of Canada (ATAC).
This event is open to all CCAB members, Aboriginal entrepreneurs, tourism professionals and all other organisations and individuals committed to developing relationships with Aboriginal businesses and communities. Beverages and canapes will be provided.
TFAB Aboriginal Business Networking Events are held in a variety of locations across Canada to:
Create a space for Aboriginal entrepreneurs to connect with likeminded peers
Provide Aboriginal entrepreneurs and businesses with the opportunity to grow their professional networks and profile through connecting with CCAB corporate members and other organisations committed to Aboriginal business
Provide opportunities to learn more about what it takes to succeed as an entrepreneur from special guest speakers.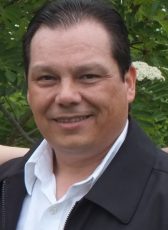 Robert Bernard, CEO, Diversity Management Group (DMG) and Executive Chairperson, Aboriginal Tourism Association of Canada (ATAC)
Gudie Hutchings, Member of Parliament for Long Range Mountains and Parliamentary Secretary to the Minister of Small Business and Tourism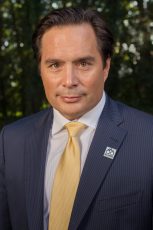 Keith Henry, President and CEO, Aboriginal Tourism Association of Canada (ATAC)
Agenda (Atlantic Time)
6:00 pm
Registration begins (refreshments upon arrival)
6:15 pm
Opening Remarks by Keith Henry, President and CEO, Aboriginal Tourism Associate of Canada (ATAC)
6:25 pm
Keynote address by Robert Bernard, CEO, Diversity Management Group (DMG) and
Executive Chairperson, Aboriginal Tourism Association of Canada (ATAC)
6:55 pm
Closing Remarks by Gudie Hutchings, Member of Parliament for Long Range Mountains and Parliamentary Secretary to the Minister of Small Business and Tourism
7:05 pm
Networking reception begins
8:00 pm
Event to conclude
Location
Halifax World Trade and Convention Centre,
Meeting Room 4, 8th Floor
1800 Argyle Street
Halifax, NS
Cost:
| | |
| --- | --- |
| CCAB Members: | Free |
| Guests: | $15 GST inclusive |
For more information, please contact:
Stella Nesca
Communications & Marketing Associate
E: snesca@ccab.com