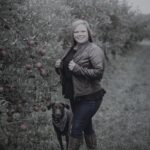 Desiree Norwegian
CEO
Atunda Inc. (Paisley, ON)
Desiree Norwegian is a member of Liidlii Kue First Nation and is part of the Dene clan, meaning the land of the people from North West Territories. Desiree graduated from Algoma University with a Bachelors in Business Administration, with a specialization in Accounting. With Desiree's strong determination and drive she would go on to obtain a Chartered Professional Accountant designation.
Desiree has worked in senior level accounting positions for the Municipality of Wawa and in the Energy Sector for Brookfield Renewable Power and Plasco Energy Group. Working in these roles gave Desiree the skills to take on her next adventure, the purchase of Abraflex 2004 Ltd in early January 2016-2020.
Since then, Desiree has decided to pursue her passion through Atunda Inc. and strive for Indigenous engagement, rights, equality and reconciliation, gender diversity, and teach/talk about the huge advantage that Nuclear power plays in our society (green power, medical isotopes, small & advanced modular reactors and great careers in stem & skilled trades), along with building a clean energy future.
Desiree was also voted in as a board member for the Organization of Canadian Nuclear Industries in 2018, Canadian Council of Aboriginal Business and Workplace Wellness Institute in 2019, and is acting Treasurer on two of the boards.