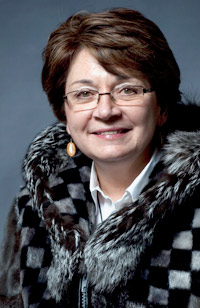 Mary Simon
O.C., O.Q.
Mary Simon has led an extraordinary career which has had Northern interests at its heart. Her achievements have been both global in scope and local in impact. Mary was Canada's first Ambassador for Circumpolar Affairs, a lead negotiator for the creation of the Arctic Council and the former Canadian Ambassador to Denmark. She has worked tirelessly to promote the interests of northern communities on a wide range of issues including the environmental, social, cultural and political issues effecting the Inuit. Her accomplishments have been instrumental in building the vital partnerships and personal relationships that open the doors of business through education and participation on the national stage. She has played a vital role in building and strengthening the relationship between Aboriginal peoples and all Canadians.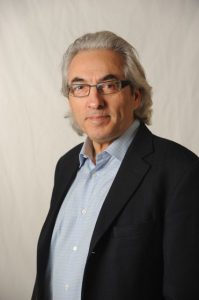 Phil Fontaine
O.C., O.M.
Phil Fontaine is a dedicated and highly respected figure in Canada. He has been instrumental in facilitating change and advancement for First Nations people from the time he was first elected to public office as Chief, at the young age of 28. He is a proud member of the Sagkeeng First Nation in Manitoba and still plays an active role in the support of his community. Continue reading bio.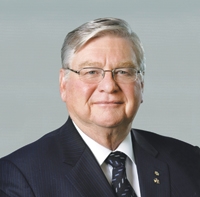 Eric P. Newell
O.C.
Eric P. Newell, O.C. set a trend for working with the Aboriginal community through his leadership of Imperial Oil and Syncrude. His leadership of Syncrude helped them to not only become a major player in the oil industry but also helped them to develop policies that reflected leading practices in corporate social responsibility; becoming one of the largest industrial employers of Aboriginal people in Canada. Newell's personal life has also made great contributions to education and training, donating money to the University of Alberta to construct the Aboriginal Gathering Place and advocating for greater educational opportunities for Aboriginal people.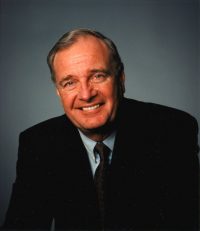 The Right Honourable Paul Martin
The Canadian Council for Aboriginal Business is pleased to announce that the Right Honourable Paul Martin, the twenty-first Prime Minister of Canada (2003 – 2006), was selected as the inaugural recipient for the Award for Excellence in Aboriginal Relations.
Mr. Martin was selected for this enduring commitment to the prosperity of Aboriginal communities and the award's selection committee highlighted Mr. Martin's work since his retirement from public life.