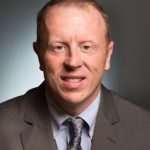 Paul Gruner
President & CEO
Det'on Cho Corporation (Yellowknife, NT)
Paul is a senior executive leader with 15 years of experience in delivering business results in partnership with Indigenous stakeholders. He has a dynamic range of experience in strategic leadership, mergers and acquisitions, business development, strategic partnerships, financial management, project management, corporate governance, contract negotiations, capacity building and job creation for citizens, and environmental, social and corporate governance.
Paul has experience in transformation strategy that strengthens underperforming organizations and builds them into sustainable, profitable entities that can be run by Yellowknife Dene First Nations citizens in the future.