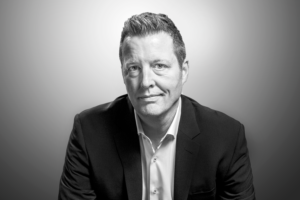 Michael Hachey
Chair, ESS North America (Calgary, AB)
Chief Innovation Officer, Compass Group Canada
Michael is a Chartered Accountant and also holds an MBA from Queen's University. He brings a diversified skill set with a long track record of success from many different industries and functional roles. He has worked with companies including Ernst & Young, Labatt's, Bell Canada and Mr. Lube Canada.
Currently, Michael is the Chief Innovation Officer for Compass Group Canada, as well is the Chair of ESS, North America (a division of Compass Group), which has a long-standing relationship with Indigenous communities in Canada through its partnership with Canadian Council for Aboriginal Business (CCAB) and membership in the Progressive Aboriginal Relations™ (PAR) program. Michael and ESS, are committed to building a business portfolio with Indigenous communities that extends across the country through great joint venture partnerships.