To request an invoice, please contact Finance.
If you have any issues, please email Brenda Thwaites or call her at 416-961-8663 x248.
The 2019 Progressive Aboriginal Relations Luncheon in Vancouver brings together companies that are interested in the Progressive Aboriginal Relations (PAR) program. Meet businesses that are committed to promoting and developing partnerships with and investing in Aboriginal businesses and communities and learn about how your company can become a PAR-committed company.
Moving Capital, Shifting Power
CCAB and the Shareholder Association for Research and Education (SHARE) recently partnered to identify opportunities for investment corporations to contribute to economic reconciliation in Canada. Their research findings revealed that the majority of firms are not currently integrating Indigenous targets into their policies, investment practices or decision-making in a way that would positively impact Indigenous Peoples and businesses. During the luncheon, join CCAB and SHARE for the launch of our "Moving Capital – Shifting Power" research and panel discussion on the importance of integrating Progressive Aboriginal Relations (PAR) into Indigenous engagement and investment strategies for the finance industry.
Speaker James Blackman

President/CEO and Co-Founder
Primco Dene Group of Companies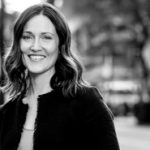 Shannon Rohan, Chief Strategy Officer
Shareholder Association for Research and Education
Speaker – Jean Paul (JP) Gladu

President and CEO of the Canadian Council for Aboriginal Business (CCAB) based in Toronto
Speaker – Randy Moore

Vice President, Strategic Development and Aboriginal Relations
Bee-Clean Building Maintenance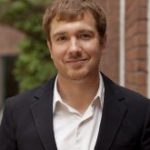 Max Skudra, Director, Research and Government Relations
Canadian Council for Aboriginal Business
Registration Information
| | | | |
| --- | --- | --- | --- |
| Ticket Level |  Ticket Cost |  Tax |  Total Cost |
| Individual Ticket: | $100.00 | $12.00 | $112.00 |
| Table of 10: | $900.00 | $108.00 | $1,008.00 |
Accommodations
The CCAB has reserved a number of rooms for Gala attendees. Group rate is available until September 10, 2019. Book today!
For online reservations, click Here!
For phone reservations, call 1-866-748-3718 and state that you are with CCAB or Canadian Council For Aboriginal Business with the booking code: 1909Canadi to reserve a room.
By Fax: 1-604-207-2641
By Email: reservations@riverrock.com
Deposit and Cancellation Policy – Guests using a Visa/Mastercard Debit card will be required to provide a $500 cash deposit on top of room and tax at check in.
Cancellations received within 24 hours before your arrival, or no later than 4pm PST the day before your arrival to avoid a cancellation penalty.  Pre-paid reservations are not subject to refund, in whole or part, in the event of cancellation.
Events are one of the main sources of revenue for the Canadian Council for Aboriginal Business. Sponsorship of events contribute to CCAB's day-to-day operations. Sponsorship enables CCAB to continue to deliver quality programs, and provide platforms for discussion, knowledge sharing, understanding and potential business opportunities between Canadian businesses and Aboriginal entrepreneurs and communities.
Why Sponsor CCAB Events
CCAB provides your company exposure to events that attract 100 – 400+ delegates per event;
CCAB events create networking opportunities with Aboriginal peoples and businesses across Canada; and
Support CCAB work that builds prosperity in Aboriginal communities.
Sponsorship opportunities can be found HERE. To further discuss sponsoring this event, please contact Paul-Emile.