The Annual Calgary Gala honours and celebrates the achievements of the Aboriginal Economic Development Corporation Award recipient.
The Aboriginal Economic Development Corporation award goes to an outstanding AEDC and affirms the substantial value AEDC's bring to Aboriginal communities by way of employment, business development and revenue generation.  AEDC's are valuable conduits between industy, government and Aboriginal communities.
By showcasing their initiative CCAB points to a vision of shared prosperity and sustainable growth.
Thank you to our sponsors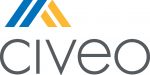 Agenda
| | |
| --- | --- |
| 5:30 pm | Registration and networking reception – Grand Foyer |
| 6:30 pm | Gala dinner – Brittania/Belaire/Mayfair |
| 8:30 pm | AEDC Awards Presentation |
| 9:30 pm | Closing remarks and event to conclude |
Venue Address
The Westin Calgary
320 4th Avenue SW
Calgary, AB T2P 2S6
Registration Information
| | |
| --- | --- |
| Ticket Level |  Cost |
| CCAB Aboriginal Business Members (ABM)*: | $315.00 |
| CCAB Aboriginal Business Members (Table of  10): | $6,110.00 |
| CCAB Business Members (Individual): | $685.00 |
|  CCAB Business Members ( Table of 10): | $6,850.00 |
|  Non-Members (Individual): | $775.00 |
| Non-Members (Table of 10): | $7,750.00 |
*Maximum two (2) tickets purchased at the Aboriginal Business Member rate, limited availability. Defined as Aboriginal Business owned and operated by 51% or more Aboriginal person(s). If you are unsure whether your company is registered as a member or not, please visit the CCAB Membership Directory for more information. 
Event Registration Terms and Conditions
*Student: Must present valid student ID.
Invoice Payment – Invoices can be requested by emailing events@ccab.com.  Payment must be received prior to event date.
Guest Names and Dietary Restrictions – Please send all guest names and dietary restrictions to events@ccab.com by May 1, 2019. We still try our best to accommodate any dietary restrictions submitted after this date.
Cancellation Policy – Cancellations must be submitted in writing, via email, to events@ccab.com no later than May 1, 2019 at 5pm EST. No refunds will be granted following the above noted deadline. Refunds will not be granted for no-shows, substitutions are accepted only.
Donate Back Tickets – If you are unable to secure a guest for a seat, please consider donating unused tickets back to the CCAB. The CCAB will do their best to fill the seat on your behalf. Should you have any tickets you wish to donate back to the CCAB please email events@ccab.com.
Last Minute Registrations – Please note online registration closes one week prior to event day. Last minute registrations maybe allowable depending on seat availability. Payment must be received within 24 hours of request. Please send all requests to events@ccab.com.
Photography Clause – CCAB has contracted the services of a photographer for this event. The photographer shall have the right to photograph all registered delegates at the event, CCAB shall retain the right to the exclusive use and ownership of original material and reproductions whether for publicity or otherwise.
To request an invoice, please contact events@ccab.com.
Accommodations
The CCAB has reserved a number of rooms for Gala attendees. Group rate is available until April 15, 2019. Book today!
For phone reservations, call 1-888-627-8417 and state group name "2019 CCAB Conference and/or Gala" to reserve a room.
Deposit and Cancellation Policy – A deposit of one night room and tax is required at time of booking.  Cancellations received within 72 hours of the scheduled arrival date on the booking, the deposit will be non-refundable.
Sponsorship
Events are one of the main sources of revenue for the Canadian Council for Aboriginal Business. Sponsorship of events contribute to CCAB's day-to-day operations. Sponsorship enables CCAB to deliver quality programs and provide platforms for discussion, knowledge sharing, understanding and potential business opportunities between Canadian businesses and Aboriginal entrepreneurs and communities.
Sponsorship Benefits:
CCAB provides your company exposure to events that attract 400+ delegates.
CCAB events create networking opportunities with Aboriginal peoples and businesses across Canada.
Supported CCAB events build prosperity in Aboriginal communities.
For more information on sponsorship, please contact Lynda Keith or Paul-Emile McNab.