The Canadian Council for Aboriginal Business is pleased to announce Indspire President & CEO, Roberta Jamieson O.C., I.P.C., LL.B., LL.D. (Hon). as the recipient of the 2018 Indigenous Women in Leadership (IWIL) Award!
Roberta Jamieson is a Mohawk woman with a distinguished career of firsts. The first First Nation woman in Canada to earn a law degree; first non-parliamentarian appointed ex-officio member of a House of Commons Committee; first woman Ombudsman of Ontario; and the first woman elected Chief of the Six Nations of the Grand River Territory.
Under Roberta's leadership, Indspire has flourished. Raising over $91Million, since joining, Indspire's annual disbursements of bursaries and scholarships has increased nine-fold, supporting Indigenous students' post-secondary education and training.
She has earned numerous awards, including, YWCA's President's Award and Women's Executive Network's "Canada's Most Powerful Women" Hall of Fame, as well as 25 honorary degrees.
Roberta is an Officer of the Order of Canada.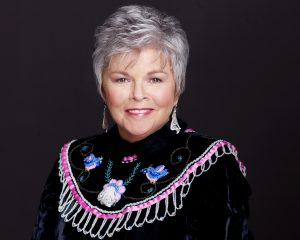 Roberta L. Jamieson
O.C., I.P.C., LL.B., LL.D. (Hon)
President & CEO, Indspire
Executive Producer, Indspire Awards
The CCAB Indigenous Women in Leadership Award celebrates successful, accomplished, committed Indigenous women with an award that serves as not only a national recognition but as a platform to the future and a role model for young Indigenous women. A future where Indigenous woman take their rightful place at the table among men and women of all cultures in true celebration of lives well lived from tradition to academia, family to prosperity they continue to lead the way. In keeping with the changing times, CCAB, with support from our founding sponsor TD Bank, wish to send a strong message of national support for Indigenous women and the leadership they have championed through this exciting new award.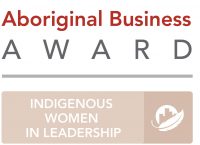 Thank you to our sponsors
Registration Information
| | | | |
| --- | --- | --- | --- |
| Ticket Level |  Cost | Tax |  Total |
| CCAB Aboriginal Business Members*: | $115.00 |  $14.95 |  $129.95 |
| CCAB Members: | $125.00 |  $16.25 |  $141.25 |
| Non-Members (Individual): | $140.00 |  $18.20 |  $158.20 |
| Student**: | $50.00 |  $6.50 |  $56.50 |
*Defined as Aboriginal Business owned and operated by 51% or more Aboriginal person(s). If you are unsure whether your company is registered as a member or not, please visit the CCAB Membership Directory for more information.
**Must provide valid student ID
Venue Address
Design Exchange
Trading Floor
234 Bay St
Toronto, ON M5K 1B2
Agenda
| | |
| --- | --- |
| 5:30 pm | Registration and cocktail reception |
| 6:30 pm | Award presentation |
| 7:45 pm | Networking reception |
| 9:00 pm | Event to conclude |
Events are one of the main sources of revenue for the Canadian Council for Aboriginal Business. Sponsorship of events contribute to CCAB's day-to-day operations. Sponsorship enables CCAB to continue to deliver quality programs, and provide platforms for discussion, knowledge sharing, understanding and potential business opportunities between Canadian businesses and Aboriginal entrepreneurs and communities.
Why Sponsor CCAB Events
CCAB provides your company exposure to events that attract 100 – 400+ delegates per event;
CCAB events create networking opportunities with Aboriginal peoples and businesses across Canada; and
Support CCAB work that builds prosperity in Aboriginal communities.
Sponsorship opportunities can be found HERE. To further discuss sponsoring this event, please contact Lynda Keith.