FOR IMMEDIATE RELEASE | July 24, 2020
CCAB announces Dr. Deborah Saucier as the 2020 recipient of the Indigenous Women in Leadership Award
Toronto, ON – July 24, 2020 – Today, Canadian Council for Aboriginal Business (CCAB) and TD Bank Group reveal Dr. Deborah Saucier as the recipient of the 2020 Indigenous Women in Leadership Award.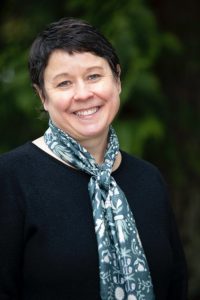 Originally from Saskatoon, Dr. Saucier is a proud Métis who is committed to advancing reconciliation on university campuses and in academia.
As the president of Vancouver Island University, Dr. Saucier is working toward closing the education gap for Indigenous youth so they may achieve their full potential and strengthen their communities. Previously, she served as president of MacEwan University, where she worked to incorporate UNDRIP and the TRC Calls to Action into institutional decision making. She implemented both policy and physical changes on campus to ensure that Indigenous students saw their heritage reflected in campus spaces.
A distinguished researcher and educator in psychology and neuroscience, she also advocates for more women in science, technology, engineering and mathematics (STEM).
"A major focus for me as an administrator has been to change the narrative about who goes to university, which helps to move the needle and increase the number of women and Indigenous peoples in leadership positions," said Dr. Saucier. "We still have a long way to go to remove barriers and create supportive, inclusive learning and working environments. For me, this award recognizes the importance of this work, and I am honoured and humbled to be recognized in this way."
The award will be presented on September 16 at CCAB's Business Recovery Forum, a live virtual conference and unique experienceto discover innovative ways to network, collaborate and exchange ideas to rebuild businesses and prosper in this new reality and uncertain economy.
"CCAB is honoured to present the Indigenous Women in Leadership Award to Dr. Deborah Saucier," said Tabatha Bull, president & CEO, Canadian Council for Aboriginal Business. "Economic empowerment starts with a solid education that celebrates Indigenous identities and cultures. Dr. Saucier's work is ensuring that the next generation of Indigenous entrepreneurs, visionaries, and leaders get the support and education they need to be successful for themselves and their communities."
"TD Bank congratulates Dr. Deborah Saucier for this recognition," said Jennifer Page, VP Treasury and Balance Sheet Management, and Executive Member, Indigenous Peoples Committee. "Her leadership in reconciliation in educational spaces and her advocacy for women in STEM fields are an inspiration."
Sponsor of the CCAB Indigenous Women in Leadership Award, TD has a long-standing commitment to supporting Indigenous communities in Canada, investing in programs that promote financial education, increase opportunities for youth, steward the environment, and preserve and celebrate Indigenous arts and culture.
About Canadian Council for Aboriginal Business (CCAB)
Canadian Council for Aboriginal Business (CCAB) is committed to the full participation of Indigenous peoples in Canada's economy. A national, non-partisan association, with a mission to promote, strengthen and enhance a prosperous Indigenous economy through the fostering of business relationships, opportunities, and awareness. CCAB offers knowledge, resources and programs to its members to foster economic opportunities for Indigenous peoples and businesses across Canada. For more information visit www.ccab.com.
About TD Bank Group
The Toronto-Dominion Bank and its subsidiaries are collectively known as TD Bank Group ("TD" or the "Bank"). TD is the sixth largest bank in North America by branches and serves over 26 million customers in three key businesses operating in a number of locations in financial centres around the globe: Canadian Retail, including TD Canada Trust, TD Auto Finance Canada, TD Wealth (Canada), TD Direct Investing, and TD Insurance; U.S. Retail, including TD Bank, America's Most Convenient Bank®, TD Auto Finance U.S., TD Wealth (U.S.), and an investment in TD Ameritrade; and Wholesale Banking, including TD Securities. TD also ranks among the world's leading online financial services firms, with more than 14 million active online and mobile customers. TD had CDN$1.7 trillion in assets on April 30, 2020. The Toronto-Dominion Bank trades under the symbol "TD" on the Toronto and New York Stock Exchanges.
-30-
For media enquiries, contact:
Amanda Charles
Communications Associate
Canadian Council for Aboriginal Business
acharles@ccab.com | cell: 647-289-2753