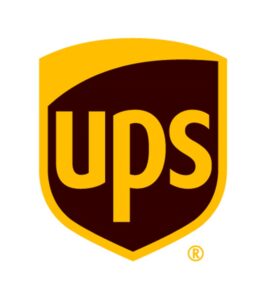 About UPS
UPS, one of the world's largest package delivery companies, provides a broad range of integrated logistics solutions for customers in more than 220 countries and territories. UPS's international expansion took its first steps north and entered the Canadian market on February 28, 1975. Over the past four decades, UPS in Canada has expanded to approximately 12,000 employees serving Canada from coast-to-coast.
Description of Services
Scale with UPS Fulfillment
Scaling a company is an endless process. Fortunately, UPS has the technology to make your life easier.  Businesses can tap into our warehousing, fulfillment, and shipping solutions, so you can focus on the things that will have a greater impact to your bottom line.
When you started your business, inventory and shipping was simple. You used an empty garage, and everybody chipped in to prepare the packages for shipping. But now you've grown to the point where there is no longer enough space. Suddenly security and locating merchandise are top priority, and as the orders get bigger, you're so busy dealing with order fulfillment that you don't have time to focus on growth.
This program is ideal for businesses in Apparel, Shoes or Accessories, Consumer electronics, Home & Garden, Sports & Fitness, Jewelry & Watches, Toys & Games, Mobile Phones & Accessories, Office Equipment & Supplies, and Automotive.
Get the support you need and take advantage of these benefits.
No long-term commitment
No Minimums
Use your existing UPS shipping rates
For new customers, receive competitive shipping rates
Save on shipping costs by fulfilling from Toronto or Calgary
Easy to follow fulfillment pricing
Shipping and fulfillment fees on one invoice
No receiving or stocking fees
For more information, including pricing select HERE
With the UPS Fulfillment offering UPS will provide the CCAB shipping discount for your everyday shipping needs to your UPS Fulfillment shipments to save you even more.  To learn more about CCAB members 50% flat off UPS services click HERE.
UPS My Choice
At UPS Canada, your success is our success.  As a small business owner, you need to focus on your big ideas. That's why we're here to help you make the most of your time.
UPS Small Business tools and expertise can help you simplify processes, improve your customer experience, and guide you on the path to growth – whether you're shipping locally, across Canada or out of the country.
You too can manage your shipments like pro! If you want greater visibility of your shipments, UPS My Choice for Business can help you:
Manage all your shipments from interactive dashboards
Receive estimated delivery windows and notifications
Proactively monitor outbound shipments to keep your customers in the know
Add multiple users within your company
With this tool, you can set a returns policy, capture data on why customers are making returns, control return-to destinations and service levels and create return shipping labels by tracking packages on UPS.com.
Our enhanced tools make it easier to start and track claims, provide supporting documents, upload images, get status notifications, view claim statuses in real time and reach timely resolutions. For more information click HERE.
Not only is signing up for UPS My Choice for Business free, but CCAB members also receive 50% flat off all services. All you have to do is click HERE to learn more.
For more information please contact:
UPS Small Business Ambassador Team
smallbizca@ups.com
1-844-UPS-SBIZ (877-7249)