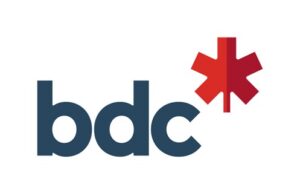 BDC is the bank for Canadian entrepreneurs. It promotes Canadian entrepreneurship with a focus on small and medium-sized businesses; it works with 62,000 entrepreneurs across the country.
With its 123 business centres from coast to coast, BDC provides businesses in all industries with financing and advisory services. It's investment arm, BDC Capital, offers equity, venture capital and flexible growth and transition capital solutions. BDC is also the first financial institution in Canada to receive B Corp certification.
BDC – FINANCE TOOLS, Small & Medium-sized Businesses

Whether you are evaluating your entrepreneurial potential, your company's website or comparing your business to your industry's leaders, these free assessments will help give you a good idea of where your business stands to inspire your strategic planning and set you on the path to continuous improvement.

Build the strength your company needs to survive and thrive in changing conditions. Learn how to increase your access to working capital, craft a strong pitch for financial institutions, and leverage expert advice on embedding financial resilience within your organization.

Whether you are a young entrepreneur starting your first venture, or a seasoned veteran with an established business, our guides and business templates are designed to help you set your business on the right path and increase your chances of success.