Understanding Commercial Insurance for Aboriginal Business Owners & Decision Makers
Overall Objective:
To provide education and understanding within the Aboriginal business community on the topic of commercial risks, especially from an insurance perspective.
Whether you are a business owner or looking to start a future venture, all entrepreneurs face unique challenges when protecting their business assets. Have you ever wondered what exact insurance policies are required to protect your bottom-line? Have you ever been confused by insurance coverage or complicated insurance terminology? If so, Federated Insurance invites you to attend an informative webinar to help navigate these challenges.
Learning objectives:  
Better understanding of business risks and how to mitigate them

Understanding the role of Insurance

Understand common key exposures to your business

Awareness of emerging issues that could impact your business

Tips and strategies on securing the right insurance coverage and company for your business

What to do after incurring a loss and having to report a possible claim

Loss prevention steps and strategies to protect your business before a loss occurs
Who should attend?
Business owners and decision makers who are interested in the current and future insurance market
Individuals looking to start a business who wish to protect their commercial assets with adequate insurance
Industry leaders, who are looking to partner with Aboriginal Businesses across Canada
Sound business skills are essential for success as an entrepreneur. Entrepreneurs rely on their business skills to make the best decisions for their business on a daily basis as well as develop the right strategies to achieve long term success. TFAB Business Skills Development Webinars connect Aboriginal entrepreneurs across Canada to the valuable expertise of CCAB's TFAB partners.
Business Skills Development Webinars are free for CCAB members and open to guests who are able to book their attendance.
Space is limited. Register now!
Agenda – August 29, 2018 (EST)
| | |
| --- | --- |
| 2:00 pm | Introduction to TFAB and Federated Insurance |
| 2:10 pm | Keynote Presentation |
| 2:50 pm | Question and Answer Period |
| 3:00 pm | Event to conclude |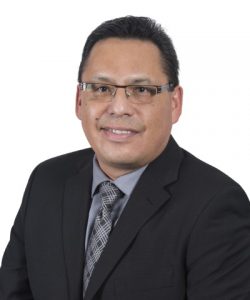 Simon Rinaldi CIP (Chartered Insurance Professional)
District Sales Manager, Federated Insurance
Registration Information
Following registration, you will be provided with details on how to join the webinar. TFAB Skills Development Webinars are delivered through Adobe Connect so you do not need to install anything to attend the webinar.
| | | | |
| --- | --- | --- | --- |
| Ticket Level | Cost | |   |
| CCAB Members | Free | | |
| Non-Members |  $10.00  Tax inclusive | | |
• 30 years Underwriting, Sales and Management experience including Senior positions in Vancouver, Calgary, Edmonton and Toronto
• Currently the District Sales Manager and Branch Manager for Federated Insurance responsible for the District of Northern Alberta
• Past President of the Insurance Institute of Northern Alberta and Past member of the National Board of Governors' for the Insurance Institute of Canada
• Past member of the Insurance and Risk Management Advisory Committee – Grant MacEwan University
• Twice nominated for the Most Distinguished Alumni Award – Grant MacEwan University
• Instructor for various insurance courses and seminars over the years for the Insurance Institute of Northern Alberta and the business consulting firm of Meyers Norris & Penny presenting the topic of Commercial Insurance for Aboriginal Businesses
• Member of the Siksika Nation – Alberta